Welcome to the Dorset Arms
Traditional hospitality in the heart of the Sussex Weald
The Dorset Arms is a village pub that combines the proud heritage of the De La Warr family and Buckhurst Park – with our relaxed and welcoming restaurant, bar and garden as well as our rooms that give you a home from home.
We offer a wide range of drinks, a great selection of beers and wines from Berry Brothers & Rudd as well as our popular and ever changing menus that showcase the very best of local & seasonal dishes all making up our modern British menu.
So whether you want to enjoy a quiet pint, are joining friends and family for lunch, or looking to stay in the beautiful Sussex countryside, The Dorset Arms is a great place to visit.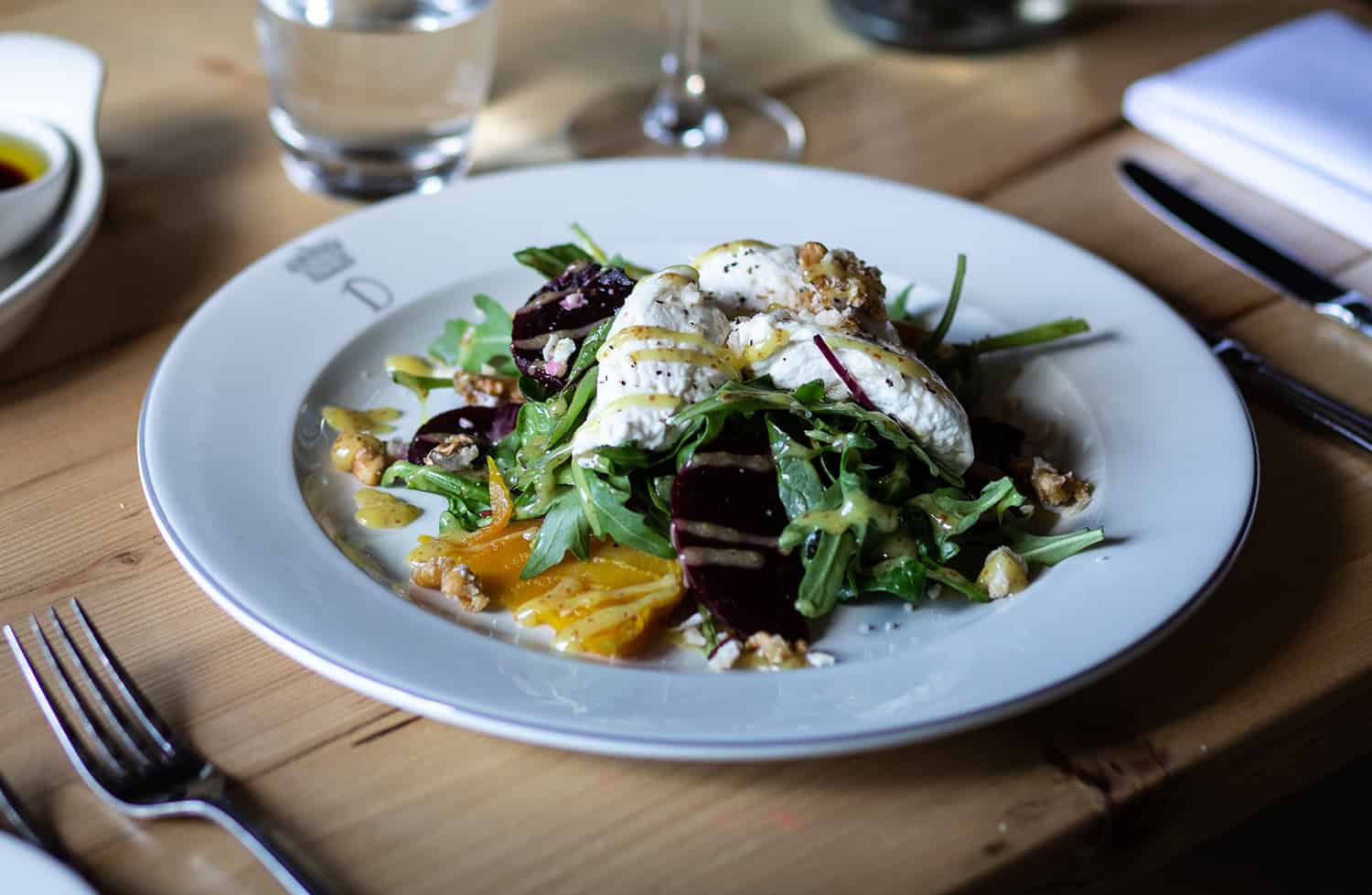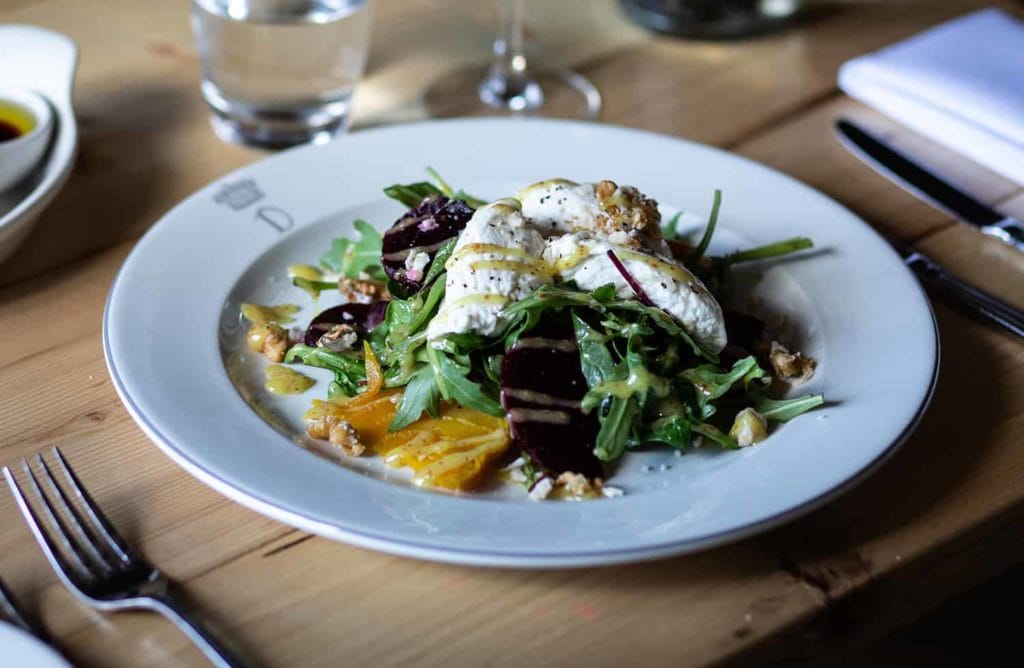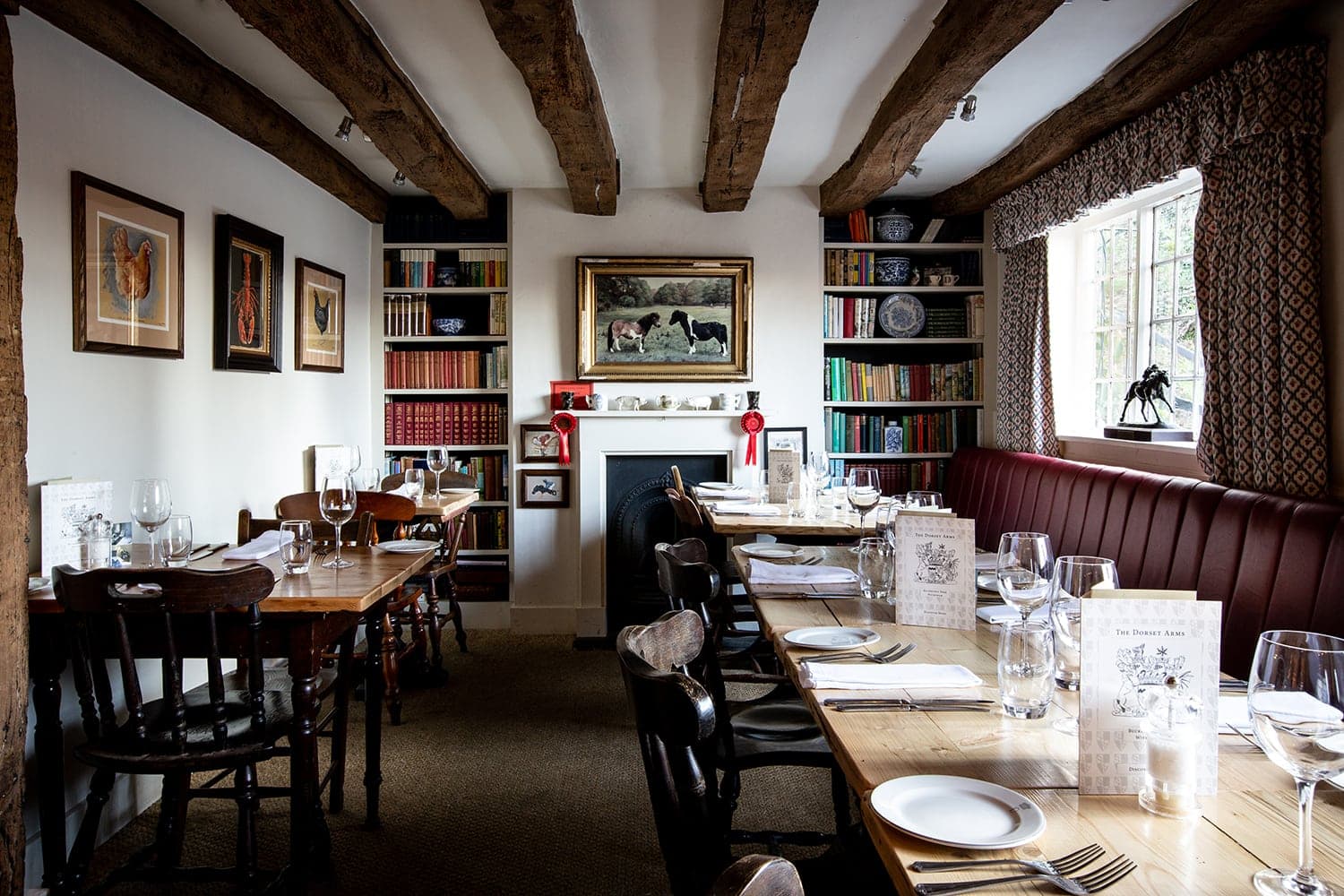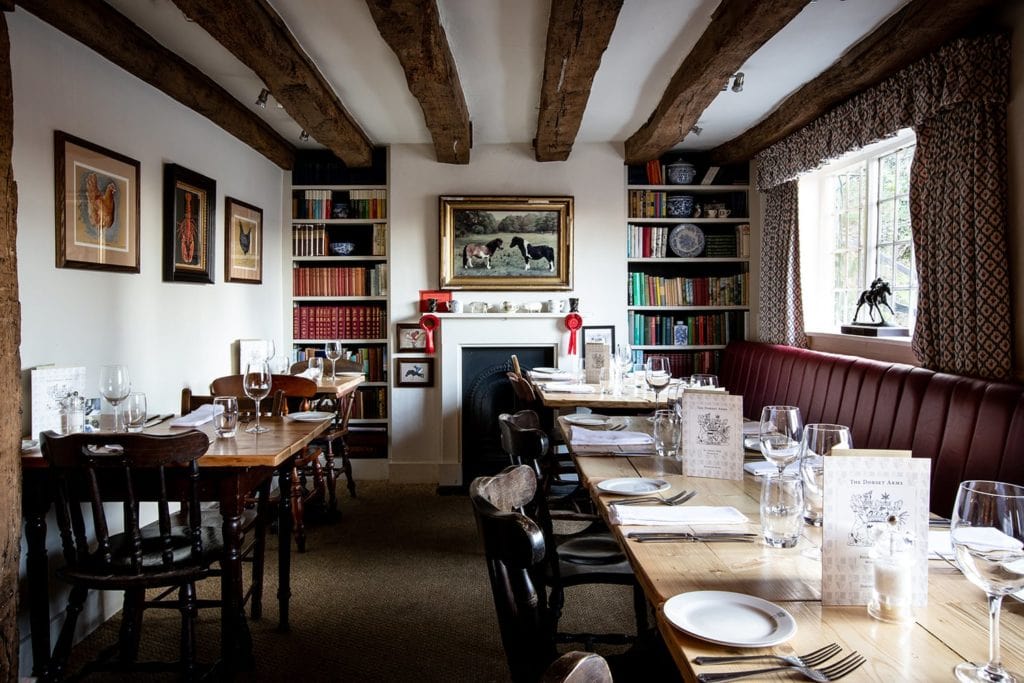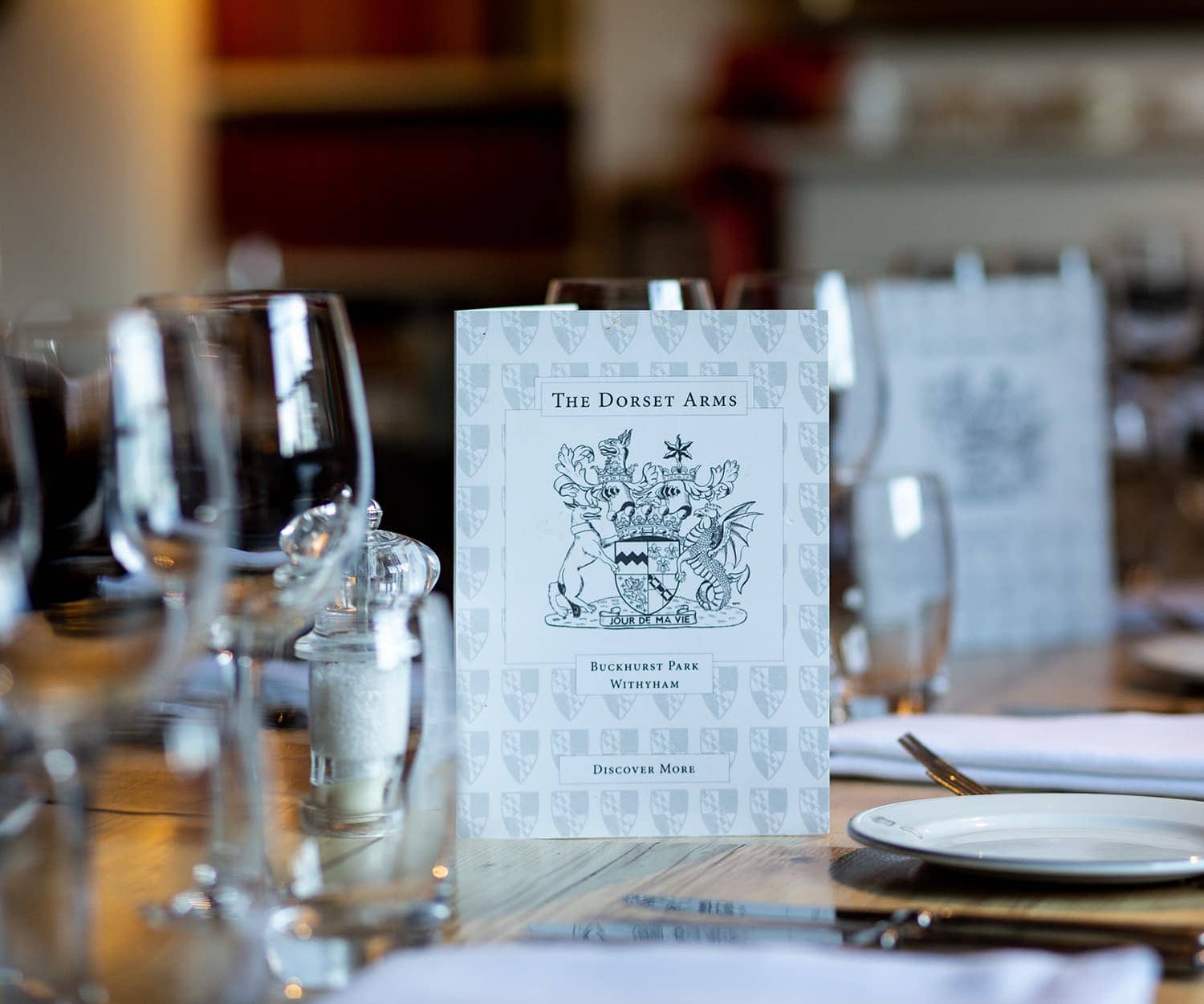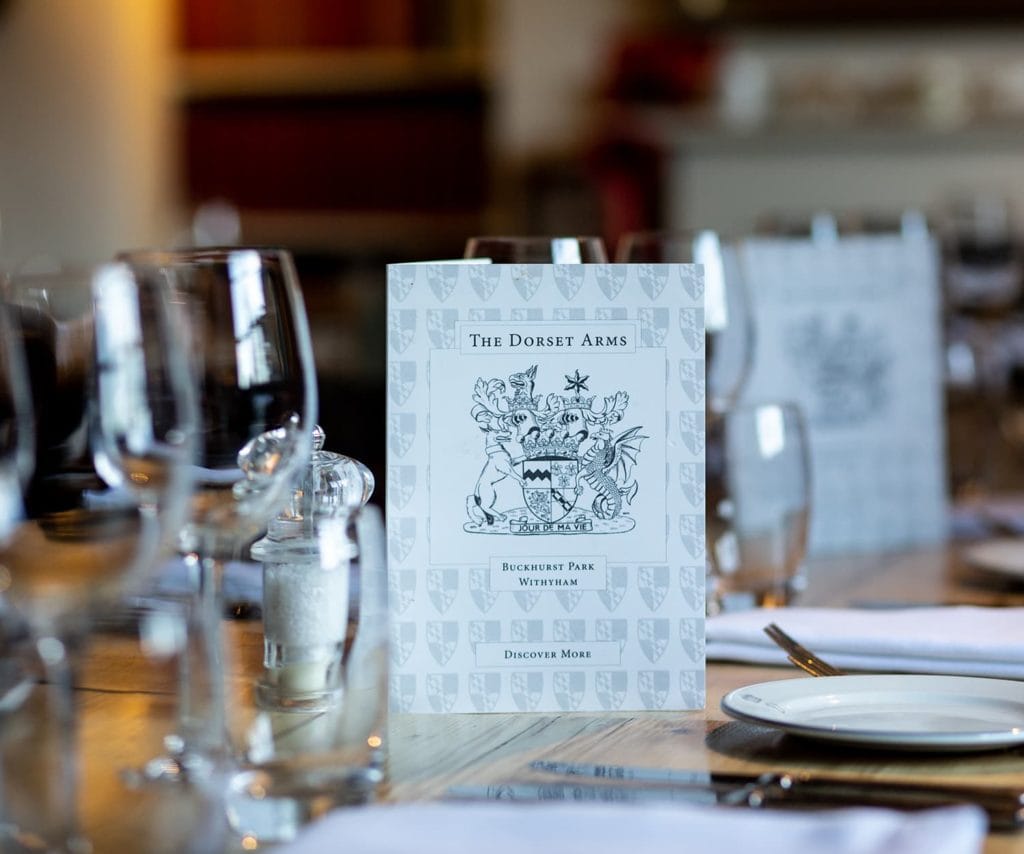 Eat & Drink
Eat at the Dorset Arms
We are committed to freshness and using local ingredients whenever possible.
Our menus offer a wide selection with our ever changing 'specials' allowing us to use local & seasonal ingredients as well as Buckhurst Estate produce & exceptional food from Sussex and artisan suppliers – not forgetting our very own Buckhurst Sausage (http://speldhurstqualityfoods.com/), made to Lord De La Warr's own recipe.
Stay
Stay at the Dorset Arms
Each of our nine rooms have been uniquely designed by Lady De La Warr to reflect the history and character of The Dorset Arms. 
What our customers say
"We will definitely go back"
"The service was efficient and courteous and the food was great. Overall, a very pleasant experience and reasonably priced. We will definitely go back."
"Better and better"
"Since the Restaurant was taken back by the estate, it has gone from strength to strength.Good locally sourced food, good ambience & service.We shall return!"
"Fabulous food in authentic surroundings"
"Really lovely inn. Very welcoming with real old worlde charm. Great service. Had wonderful perfectly cooked sole in delicious sauce. Wish it was my local!"
"One of the best..."
"Food is excellent, service is great. The flat ironed chicken is to die for. Great value, brilliant atmosphere."
"Wonderful dining experience"
"Will highly recommend the dorset to all my family & friends and will be visiting there again! All the staff were a pleasure to be around."
"Great food and lovely pub"
"We went on a Sunday evening and enjoyed a great roast. Service was excellent. Pub was classy without even trying."
Certificate of
Excellence

2015-2017 Winner, TripAdvisor

Diners' Choice
Award 2018

OpenTable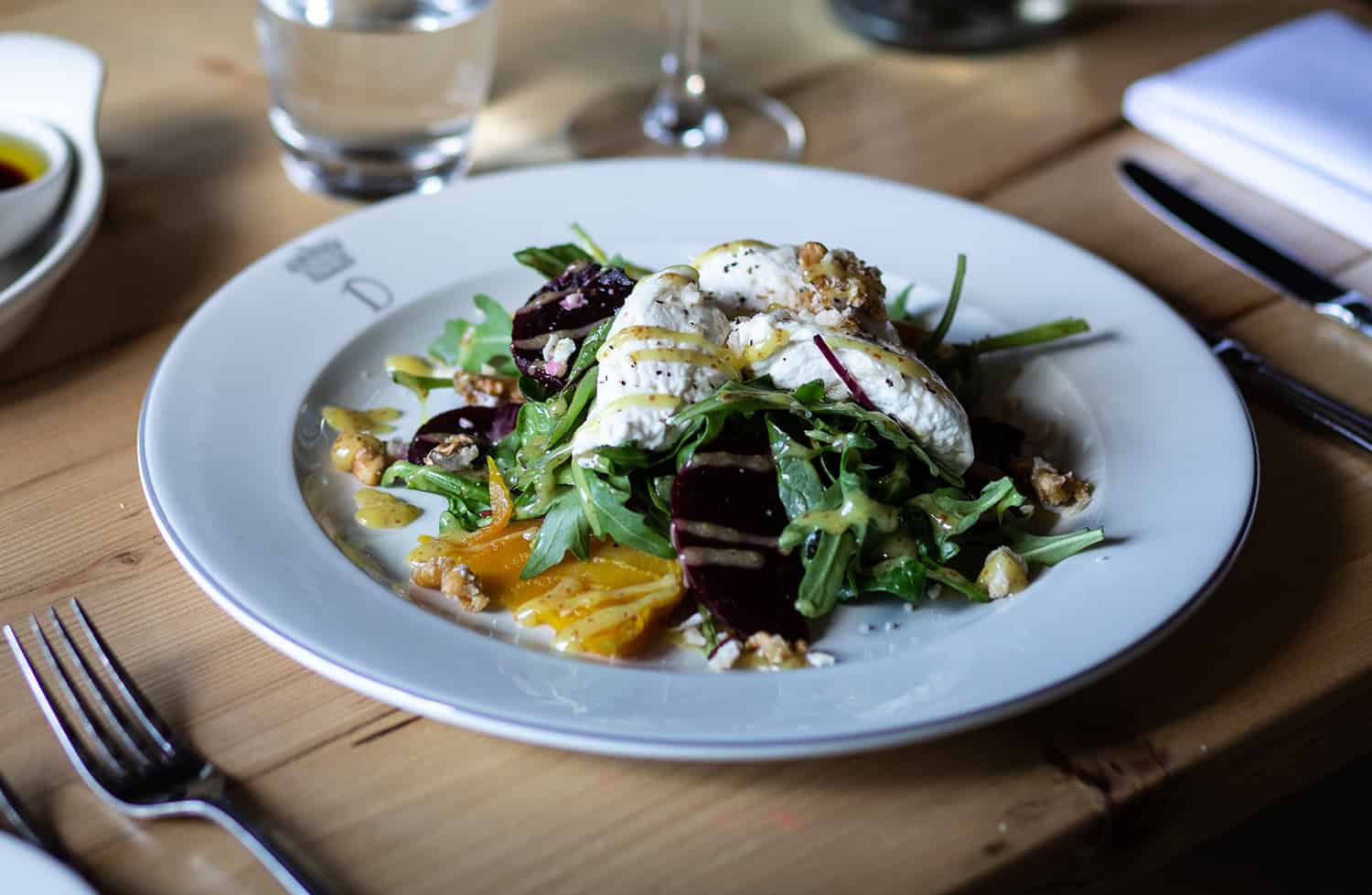 Our Menus
Exceptional food using the best
local and seasonal produce
We use the very best of local Sussex produce to create modern, British menus with a strong focus on using the best ingredients simply.